With it's very unsubtle and unambiguous nods and stylistic references to both classic Castlevanias and metrodvanias, this game has tickled my fancy.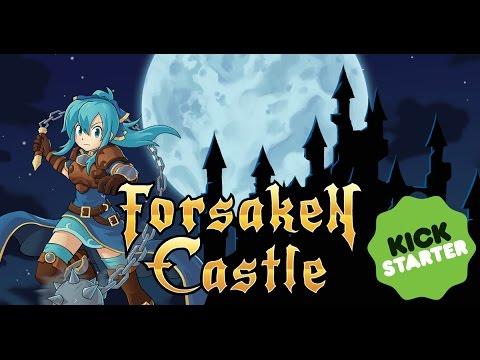 I'm weak to the time-proven formula of metroidvanias. They're usually fun enough and distinct enough to keep me from feeling that the genre is gettting stale. Forsaken Castle [
Official Site
] whole-heartedly embraces the Castlevania legacy and offers mimics very many of the visuals, music and gameplay and even weapons. You play as Lily, a paladin who uses a whip as a weapon and attire suspiciously similar to a certain Belmont, is tasked with dealing with the undead at a castle near a village. If this all sounds familiar, then it's definitely intentional.
The brief demo worked great for me and confirmed that most of the tropes that I have come to expect from a Castlevania game will be present – the only thing missing were secret breakable walls. That said, there are a few evolutions that distinguish the game such as a regenerating magic bar and the ability to climb up the ledges of platforms. It may not sound like much but it definitely increases the tempo of gameplay.
Forsaken Castle is, as of the time of writing, well past its modest funding goal and seems to be set to be released later this year. I look forward to see how it eventually works out. The game has been greenlit on steam is also expected to have a DRM-free release. You can grab the demo or back it from the
Kickstarter page
.
Some you may have missed, popular articles from the last month: