Thanks to Mike for sending this in, it seems Man O' War: Corsair - Warhammer Naval Battles [Official Site] will gain a Linux version in future.
Mike asked them on twitter about it and got a nice reply:
@mikeonlinux that is the plan ;)

— Man O' War (@ManOWar_Corsair) September 20, 2016
Looks like they changed their tune since April when they said no.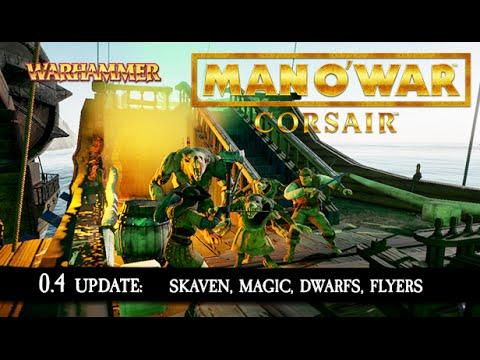 I must admit I hadn't heard about this one, but it looks like it could be pretty damn fun!

About the game
Engage in epic naval combat and explore the oceans of the Warhammer world.
Man O' War: Corsair is a video game of high adventure, naval combat and exploration based on the Games Workshop classic Man O' War table top game.

Sail the seas plundering enemy ships, visiting ports, and trading. Dominate everything in your path with a fleet of ships at your back and watch people flee at the mere sight of you, leaving legends of your deeds in the history books and steel through the hearts of your enemies.
Some you may have missed, popular articles from the last month: