According to TorrentFreak, Serious Sam's Bogus Detour [Steam] is being pirated by Voksi, one of the people known for cracking Denuvo.
In this article, Torrent freak describes how the pirate Voksi is a fan of the Serious Sam Franchise and was actually a beta tester of Serious Sam, as well as being listed in the credits for that reason.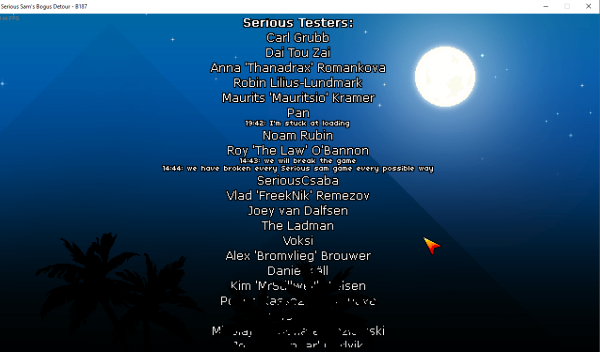 The game was released in June which included day-1 Linux support. Despite positive reviews and a "Very Positive" user rating on steam, 6 months later, the game didn't even cover development costs, let alone make a profit. It was a flop!
Voksi contacted the developers and they agreed to have him pirate the game for marketing purposes. They created a special build that's fully playable, even with network play. The special build is slightly less polished and always displays a message at the bottom of the screen saying,
We are small indie studio. If you liked the game, please consider buying it. Thank you and enjoy the game!
While the special build is for Windows, these developers are unconventional in their methods. They support Linux which unfortunately is also unconventional in the gaming industry. Serious Sam's Bogus detour has been mentioned here a few times before on GOL. (Note: It is available on GOG as well, but not the Linux version)
Some you may have missed, popular articles from the last month: