Skeletal Dance Party is a strangely cheery game about a young fox-eared necromancer and it's quite amusing.
You will play as Reva, a sweet and lonely necromancer (who is also a bit of an airhead) who goes on a quest to host a dance party for her friends. Well, she doesn't really have any friends, so she has to make do with her ability to raise a dancing undead army of them.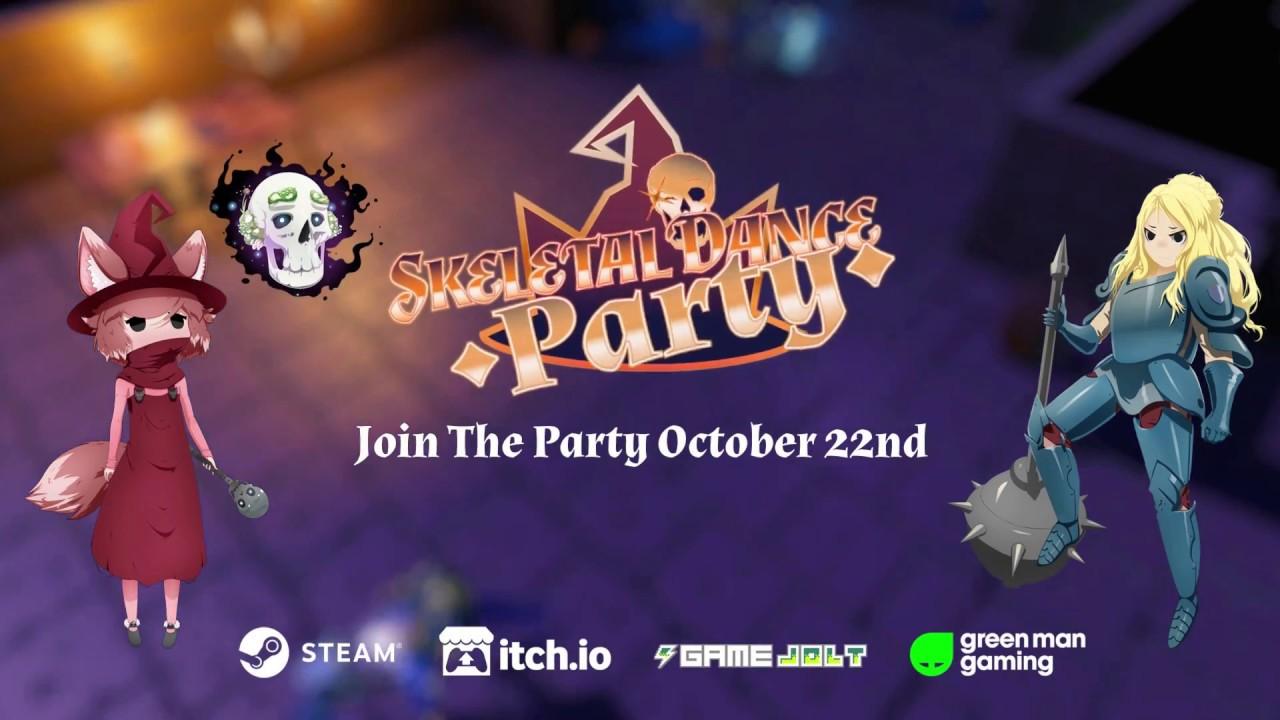 It's a rather lighthearted game that obviously doesn't take itself too seriously. I like that, because we have so many serious games out there it feels somewhat like a breath of fresh air. It's also absolutely gorgeous! I admit that will be a very subjective opinion, since I very much like voxel styled games. The lightining really helps with this one though, making a darkly lit dungeon come to life.
The way your team of skeletons haphazardly dance around and pick anything up they can to equip themselves with is highly amusing. Seeing a skeleton dance along in a Jester's Hat with a Staff of Magic while another plays a Lute, there's quite a lot of silly charm to it, although it's a little awkward when they push you around here and there and when they dance into a pit of doom leaving you all alone. I do have to admit, the way they shout "I'M ALIIIIVE!" (or something like that anyway) when you resurrect them gave me an audible chuckle.
It also has some silly physics, so you can flip tables, throw people around and so on. Although, that doesn't always work to your advantage. I tried to pick up a nice pair of shoes and I ended up flipping the shoes and the entire rock they were sitting on into a green pool of deadly stuff. That's one minor gripe, the equip system isn't clear and since it's the same button as your telekinesis it's a little clumsy.
It does work reasonably well with the Steam Controller, although aiming was a little bit tricky. Personally, I enjoyed it a lot more with mouse and keyboard.
The cute art to the characters during conversations didn't really feel like a good fit, the controls feel a little oafish at times but overall it seems like a pretty nice game just in time for Halloween if you fancy something a little more unique.
Dance on over to itch.io, Game Jolt or Steam if you want to check it out.
Some you may have missed, popular articles from the last month: