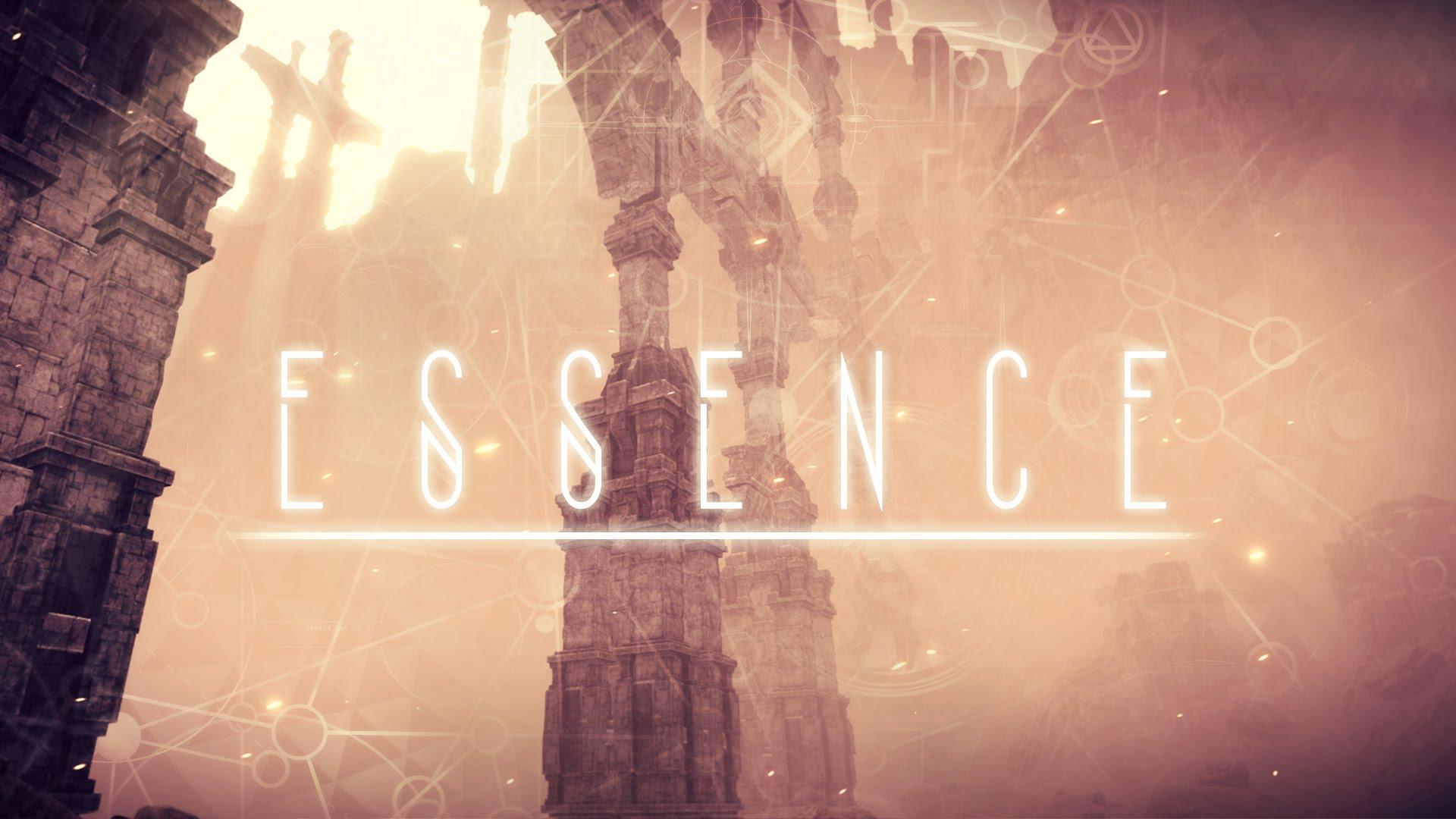 ESSENCE is a surreal first-person exploration adventure which had me mesmerized when I first saw it on Kickstarter
last year
. Developer
ONEVISION
(yes, that's all caps too) is back on Kickstarter with a much lower goal and has now made a Linux prototype available.
Those who follow game crowdfunding news site
Cliqist
might be familiar with their hands-on column, where they play a build of a game and offer some thoughts on it. It's not too often that there are Linux builds available for us to try, but I wanted to take a stab at something like that myself, so this seemed like a good opportunity. (It's also a pretext to squeeze in a few more crowdfunding campaigns without doing a full The Funding Crowd, so I hope you make it all the way to the bottom.) Since the
Kickstarter campaign page
has the idea behind it and planned mechanics covered, I will mostly focus on gameplay and my initial impression.
The first world in the game is a dark void with towers and pagoda like structures spread across and connected with precarious stairs and walkways. It's easy to fall into the abyss, so you have to tread carefully and it's a relief every time you reach an elevator that will take you up to the next level. These elevators have to be activated by interacting with orbs, which might not be on the shortest path but are easy to spot from afar because of the particles streaming up from them. This part isn't the most interesting gameplay wise, but it's short and there's some symbolism here with the stark contrast to the next world.
The second area is a small summery valley bathed in bright white light. Here you encountered a child-like floating creature which guides you through the area and is possibly the embodiment of the narrator. There's no voice acting yet, but it does remind me of Elohim in The Talos Principle. To get to the second part of this area you have to find a shard to unlock a door marked with a single shard symbol. This doesn't pose much of a challenge, but is an activity you'll be doing more of later on. You're also introduced to some kind of long-jump pad here, which is a bit tricky to get the hang of, but which quickly gets easier. I'm not sure, but after a while I got the feeling that they sort of suck you down for a smooth landing if you fly directly above them, which would explain why it got so much easier to jump from pad to pad once I stopped fiddling with the aim.
When you've learned these skills you get to a new world, which I assume is one of the core worlds, because it's huge, and much larger than I had assumed the worlds would be. The area is a vast valley, which appears to have been home to an ancient civilization. It is a windy desert landscape, there is rubble everywhere, pieces of massive statues, and the ruins of a towering aqueduct or maybe some kind of fortress wall. It's a long walk along the bottom of the valley until you get to the foot of the stairs leading up, so luckily you can run. I found a door here which required five shards, so I set out collecting more. I already had two at this point and the next two were easy enough to get. The fifth was sat atop a huge column though, and it took me a while to figure out to get to it, using a hidden lift and a jump pad from the top of the aqueduct. At this point there was another path leading from pad to pad across the aqueduct, but when I failed the last jump, I doubled back and went for the door. I have spent about an hour playing the prototype so far, and it feels like there's more to explore.
There are a few things that don't feel great in the current, early build. One of the most noticeable issues in the largest world is that jumping can be very awkward or even impossible if you're not standing on even ground. There are checkpoints, and it's easy to reset your position from the menu. Some of them are a bit far apart though, and it can be frustrating when you fall after pulling off some difficult jumps or maneuvering around, and have to do much of it again. The Linux build also have some technical issues, which I believe is why it wasn't made available until now. Unity 5 has this feature where it will try to use OpenGL Core and fall back on OpenGL 2 when not available. In my experience, this doesn't work. I've had the same issue with a few games I've been beta testing lately, which just result in the games crashing. It's possible to force OpenGL 2 by executing the game with the -force-opengl option though, so that's worth trying for anyone experiencing the same issue on their systems. Another issue is that the camera feels much too sensitive, isn't centered correctly and sometimes snags and won't go in a direction until you turn it far to the opposite side. I also experienced the exact same issue in the
SURREALISTa
.
Other campaigns
In an
article from two weeks ago
we wrote about
Knights and Bikes
from two veterans of games like LittleBigPlanet, Tearaway and Ratchet & Clank. Their campaign is still going strong but could use a push to get across the finish line. In that same article, we also mentioned
Shadows of Adam
, which now has reached a respectable $15k, but still needs another $5 and only has three days left. So if you want that to happen, now is the time to pledge. Remember that it also has a web demo you can play.
As promised, I will do a bit of catching up, since we haven't done a The Funding Crowd article on me. That is on me, as I haven't been able to muster the time and motivation needed on a regular basis lately.
OVERLOAD - Six-degree-of-freedom shooter from the creators of Descent and the inventors of the genre
MachiaVillain - Horror mansion management game, inspired by Dungeon Keeper, Prison Architect and horror movies
Dragon of Legends - Colorful online action RPG influenced by Gaelic and Norse mythology
I thought I had a bunch more bookmarked, but those were actually the only ones that had hopped up on my radar since last time. I haven't gone digging through the crowdfunding platforms though, so if you know of any others, feel free to mention them in the comments.
Some you may have missed, popular articles from the last month: