Rise to Ruins [Steam, itch.io], the awesome godlike village simulator has a new unstable build out with a new villager ageing system.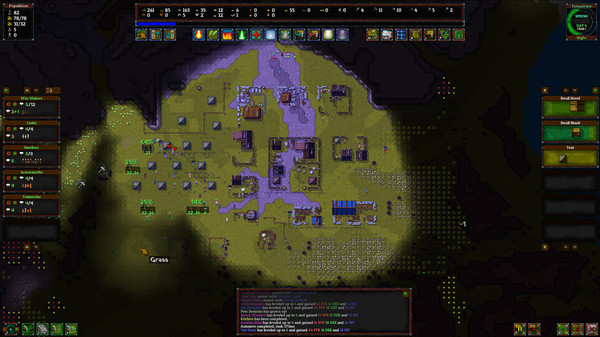 How long your villagrs live, depends on you. Keeping them fed, hydrated and happy with a home is key to their survival, but also now linked to how old they will reach when they die. Once they reach a certain age, they will stop working as village elders and pass on their knowledge in the form of XP to other villagers.
Additionally, the previous unstable build added a new "Corruption System", that the developer jokingly said "the game will randomly corrupt your save files". Obviously it doesn't, as one of the next lines read "Due to overwhelming negative feedback, the game no longer will randomly corrupt your save files the longer you survive in an attempt to increase difficulty.". Sadly though, some people didn't pay any attention to the joke.
Jokes aside, the actual Corruption System is a new mechanic that spreads across the map, consuming the world around you. Although this latest build has made it a little easier, as your village now has a new "corruption resistance" range. Monsters will also no longer spawn or attack during the day, instead they start at dusk getting more intense at night and returning when it's day time.
If you wish to try out all the new stuff, you need to manually opt-in to the beta on Steam. Find the full changelog for all the recent unstable builds here.
Rise to Ruins continues to be a favourite of mine, if you're interested you can find it on Steam and itch.io.
Interested in knowing how Rise to Ruins has been selling on Linux? See our previous article on that.
Some you may have missed, popular articles from the last month: