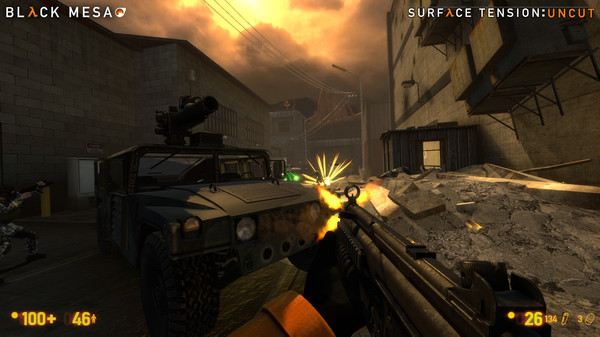 Black Mesa
is officially coming to Linux, and the developer confirmed so in a rather delightful way of shooting down an anti-Linux troll in the Steam forums.
You may or may not heard of a user who goes by the username "meraco" on Steam. He seems to be popping up all over Linux support posts on the Steam forum to spread anti-Linux sentiments, this time it was different.
After his usual derailing of a Linux support topic, the Black Mesa developer
commented
:
QuoteWhat are we arguing about? We're making a Linux port. We think it's totally worth it.

We built Linux and got errors (as we expected). They're not especially complex errors, but there are a lot of them. As soon as we get a stable build we'll push it to Steam for people to test.
It's good to get confirmation (and fantastic to see a troll get slapped down), as previously they were only evaluating a port, but now it is happening.
Note: The best way to shut a troll down is to post like they aren't even there. Don't quote them or reply to them, just keep posting your support of Linux versions.
About the game
Black Mesa is the award winning fan-made re-imagining of Gordon Freeman's landmark journey through the Black Mesa Research Facility. Relive Half-Life, Valve Software's revolutionary debut, and experience the game that raised the bar for the entire game industry all over again!
Some you may have missed, popular articles from the last month: