Space Mercs from Bearded Giant Games who develop their games entirely on Linux, released on Steam recently and now you can also catch it on itch.io.
Haven't picked it up yet and want to know what to expect? It's a retro 3D arcade space shooter, designed primarily as a quick pick up and play experience. The developer said to think of it like a coffee-break game, only a bit more intense when some of it can be like a bullet-hell.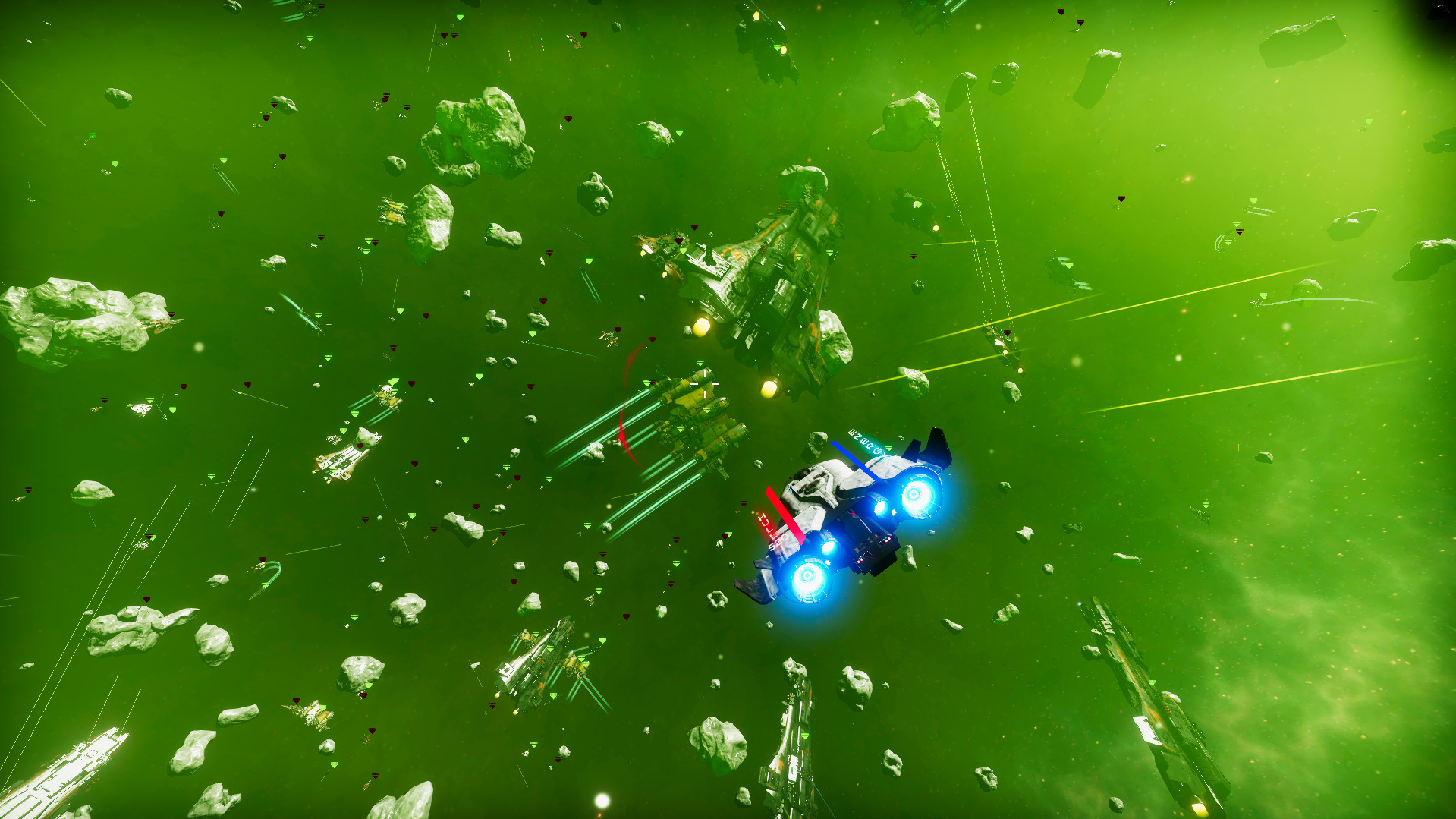 Feature Highlight:
Huge, real-time, space ship battles, with up to hundreds of spaceships on screen at the same time
Mission battles range from small (3-10 ships) and scale up into the gigantic sector wide battles (400-500 ships)
Single-player campaign where the stakes increase with every mission
Thousands of projectiles on screen at every time
Consistent graphics and performance even on really low hardware specs
Shooter-style control and flight system optimized for Keyboard and Gamepad use
Instant battle mode where you are thrown in a procedural generated battle of epic scales
Loadout system for ship weaponry and internal systems
Functional cockpit display
Battle Designer that allows you to create your very own battle with up to 4000 ships (available after completing the main missions).
I should note, that the game is designed for keyboard movement controls with no support for mouse control.
Going by what information the developer has provided for me, the game is closing in on 600 sales on Steam so far and Linux is making up about 38% of that:

Nothing compared to what AAA developers or bigger "indies" make, but let's be clear on something here: For a game developed by one person over the course of only a few months, that's actually really impressive for the first week of sales with hardly any marketing being done.
Space Mercs is due to get some updates since it's doing okay including the ability to match speed with a target, an improved tutorial to explain the different reticle and targeting overlay, a feature to target the closest ship and get a readout on its health and more.
So now you can head over to itch.io or Steam, the choice is yours pilot.
Some you may have missed, popular articles from the last month: