Profiles
Viewing more comments
Latest Comments by crt0mega
AMD releases the Radeon RX 6950 XT, RX 6750 XT and RX 6650 XT
11 May 2022 at 2:31 pm UTC Likes: 4
---
Quoting:

Lofty

Also looks like you can buy THREE steams decks for the exact same price of a single GPU excluding the rest of the entire PC and sit and play couch co-cop with your other half or your friends and family.
My first car was cheaper than a 6950xt

---
AMD releases the Radeon RX 6950 XT, RX 6750 XT and RX 6650 XT
10 May 2022 at 2:17 pm UTC Likes: 4
---
Looks like you can buy the 6750xt and 6950xt on amd.com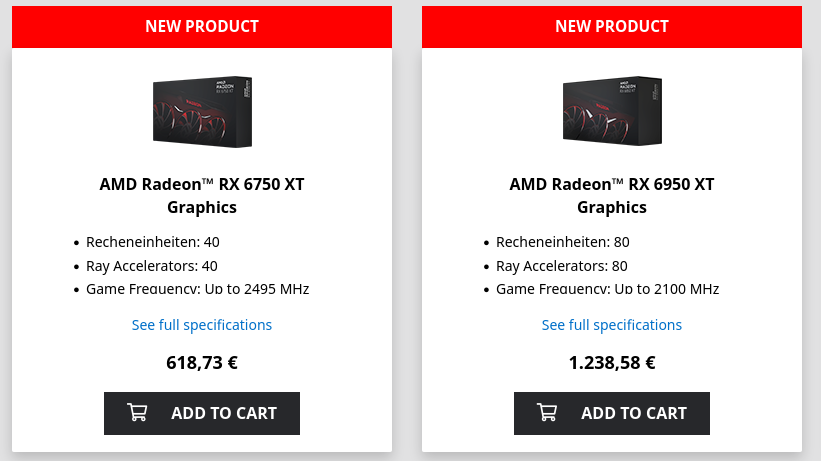 ---
Sorry Arch (EndeavourOS), it's not working out any more and hello Fedora
8 April 2022 at 11:18 am UTC Likes: 3
---
Quoting:

dpanter

I like Debian and Siduction is my preferred distro.
Back in my day it was called Sidux xD
---
Valheim updated with full gamepad and Steam Deck support
1 March 2022 at 1:22 pm UTC
---
Quoting:

Liam Dawe

By default, it appears that Valve picked Proton 7.0-1 for Valheim to run on Deck, even though it has a fully supported and nicely working native Linux version.
Last time my girlfriend tried to run Valheim native, it didn't run well. There have been several updates since then, maybe we should try it again ^^
---
Proton 7.0 out with Easy Anti-Cheat improvements, more games for Linux & Steam Deck
16 February 2022 at 8:44 am UTC Likes: 2
---
QuoteNecroVisioN

---